BY THE POWER OF THE
HOLY SPIRIT
Many of the spiritual, moral and social ills plaguing our nation are matters of the heart and soul of its leaders and the people. Throughout the Bible, whenever there was a problem in a nation, God birthed a leader to raise His standard of leadership.
By the power of the Holy Spirit, Jesus Christ, The Son of the Living God was birth into the earth and given to the Church (the people of God) and the world as God's standard of Leadership.
There is a need for Christian leaders to be filled with, walk in, and led by the power of the Holy Spirit.
By developing Holy Spirit-led Christian leaders to be like of Jesus, the Church (the people of God) become modern-day sons of God effectively transforming lives and nations for the Kingdom of God; closing the gap between knowledge and application.
New Beginnings Leadership Development Center was established by God to continue raising the God's standard of leadership.
Our mandate is to develop Holy Spirit-led Christian Leaders to become sons of God who can effectively walk in the power, authority, character and nature of Jesus Christ thereby undoing the works of Satan and establishing the Kingdom of God right where they are, live, play go to school and work; especially in the marketplace.
WE NEED YOU
We get the work done with your time, talent, and money.
Please say yes.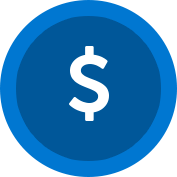 Our work is funded by our supporters and your donations literally develop Holy Spirit-led Christian leaders & trainers