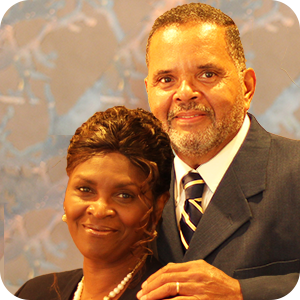 Pastor Samuel & Apostle Raycenia Moyer, Founders
New Beginnings Leadership Center
Bowie, MD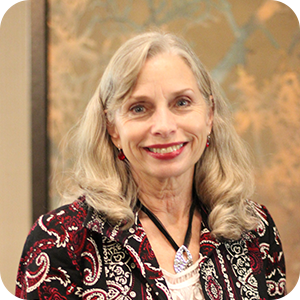 Constance Bounds
Secretary
Founder, God's Eagles, McHenry, MD
Instructor/Intercessor, Fresh Fire USA, Ft. Mills, SC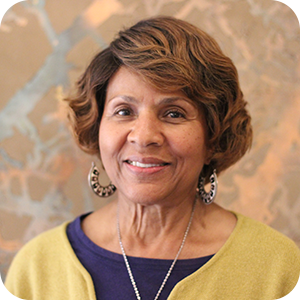 Carolyn Pinkney
Director 
President, Guiding Light Insurance, Bowie, MD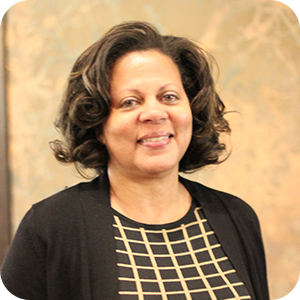 Debra Humphries
Treasurer
Executive Vice President, Emerging Business Funding Partners, Largo, MD
Spiritual Accountability Advisory Council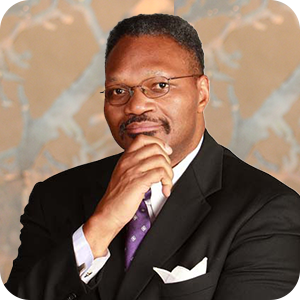 Dr. La Fayette Scales, Apostle
Senior Pastor, Rhema Christian Center
Overseer, Network of Local Churches, Columbus, OH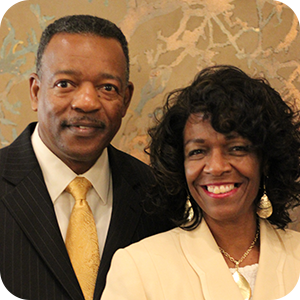 Apostle Eric & Pastor Shelia Yarbough
Senior Pastors, Freedom Church
Overseer, Mid-Atlantic Leadership Coalition
Forestville, MD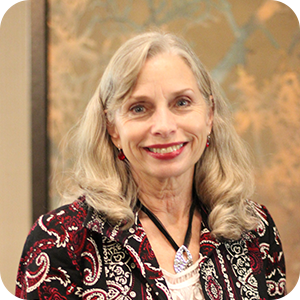 Constance Bounds
Secretary
Founder, God's Eagles, McHenry, MD
Instructor/Intercessor, Fresh Fire USA, Ft. Mills, SC
In January 1990, Samuel and Raycenia heard the call of God upon their lives to train and teach people how to apply Biblically-based, Christ-Centered principles into every area of their lives including their work life. Raycenia sensed God challenging her to implement Biblical principles into her own life and decision-making as a leader and manager in the Department of Navy overseeing Information Technology Contracts in excess of $43B.
These years became a testing ground for Raycenia to see if Biblical principles could successfully be used in her everyday life decisions and problem solving; including her work life. As she implemented basic principles of fasting, prayer, praise and worship in seeking the Lord for guidance, she discovered the reality of Jesus Christ. He gave her strategies by His Spirit and the Bible to solve daily problems.
When implemented, these strategies helped to transform her life but also impacted those she led and the organization in a very positive way. The organization won numerous Presidential, Department of Defense and Navy awards for their creativity in reducing acquisition time and costs and for being a forerunner in buying and managing information technology systems world-wide.
In spite of all its success, in 1996 a DOD a decision was made to transition the workload of Raycenia's organization to San Diego Ca as part of DOD realignment. At the time, Raycenia had over 100+ civilian and military personnel under her leadership. Seeking the Lord for wisdom and strategy, she successfully led her organization through a two year transition and transfer of workload. In Oct 1998, when the merger was completed all 100+ Computer, Contracting, Human Resource and Legal employees had been successfully trained and placed in new jobs at the same pay or higher. This was virtually unheard of.
In January 1998 after three weeks of prayer and fasting about her future in the federal government, God gave Raycenia a commission to go develop and mobilize a global network of Holy Spirit-led, Christian leaders and disciples to do the work of the ministry of the Holy Spirit right where they are, live, play, go to school, and work, especially in the marketplace.
In essence the Lord was telling her that it was time for her to leave in order to learn how to replicate what He had taught her. Leaving her twenty-year career at the Department of Navy, she returned to graduate school and in July 1998 she and Samuel established the New Beginnings Leadership, Business and Individual Development Center (AKA NewB® Leadership Development Center). The vision of the Ministry is to see leaders and disciples of Jesus Christ be effective, efficient and productive in their Christian lives and to restore Godly leadership back into America.
During her graduate studies, Raycenia conducted major research on the effectiveness of the Christian church in today's society through dual graduate and executive programs at Bowie State University and Johns Hopkins University. Additionally, Raycenia graduated from Harvard's Kennedy School of Government Leading Change in the 21st Century and Leadership Educators' Executive Development Programs.
Part of her educational focus was in organizational behavior, change management, and strategic planning, while other skills were focused on individuals, such as leadership training and development, mentoring, and consulting. As she continuously sought to find out if the church was effectively meeting the needs of society through the ministry of Jesus Christ, she discovered that there were areas that were lacking. Her research findings affirmed the need for the New Beginnings Leadership Center.
In 2005 Samuel and Raycenia were ordained, and after another spiritual fast, they conducted the first official Board Meeting on January 2007. When Samuel retired in January 2009, he came alongside Raycenia, volunteering to help oversee the ministry.
In December 2012, Samuel and Raycenia were formally commissioned into their Apostolic Leadership, ministering in the DMV, PA, & Oh Regions.
Since its establishment, the Good Lord has allowed the Ministry to research, design, and conduct hundreds of cutting-edge leadership opportunities (Bible Studies, courses, seminars, workshops, conferences retreats, coffee and tea gatherings etc.,) which facilitate the Church (the people of God) in being more effective, efficient and productive in their lives.
In 2013 God gave Raycenia an intercessory prayer burden and a mandate to go and re-access the condition of the Church (the people of God). The assessment was conducted over a two year period via various face-to-face leadership gatherings, forums, focus groups and collaborations with 100+ Christian Leaders and intercessors of various spheres of influence from the DMV, PA, OH, KS, & NY Regions. The assessment revealed 150 + conditions hindering the effectiveness of the Church (the people of God) in the nation.
Based on the assessment, God commissioned Samuel and Raycenia to take all that they and the Ministry had learned, researched and designed and do what Jesus told the disciples to do in John 21:6 "…Cast the net on the right side of the ship…"; especially into the Marketplace. The mandate is to develop cutting edge tools and interventions to attack the spiritual, moral and social condition of the Church (the people of God) in the nation.
In 2015, the Ministry launched Jesus@Work In the Marketplace™ Seminars as its response and initial interventions. The goal is to train leaders globally in what God has given the Ministry.
Happily married since December 16, 1987, Samuel and Raycenia labor to believe, to walk in, and be led by Holy Spirit. As such, they have experienced and seen the supernatural ways of the Kingdom of God's governmental rule and reign in their lives and in the many lives of those they trained lead.